Q&A: Are Headlight Restoration Kits Any Good?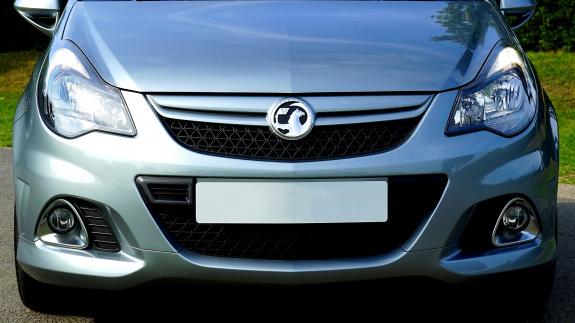 A straightforward answer to that question is Yes. Headlight restoration kits are effective. However, its effects vary depending on the following factors: the condition of the headlight lenses, products and tools included in the kit, and the user performance.
If the condition of the headlight lenses is extremely deteriorated, you may have to seek professional headlight restoration services or replace the headlights with new ones. The kits are best for light to medium restoration jobs.
The effectiveness of products and tools in the kit depend entirely on the manufacturer. Some polishing compounds and sealants are better than the other. The tools also determine whether the process is going to be easy for you or not. Tools such as microfiber towel and buffing pads help you achieve better, professional-like results.
The user performance which includes effort, patience, ability to follow instructions and the tools that they already have in their garage also plays an important part on whether the kit is going to be effective or not. Using power drills instead of sanding the lenses by hand produces faster and shinier outcome.
You may be having second thoughts on whether you should use headlight restoration kits or not because you are unsure if you will do a great job in restoring the headlights all by yourself. Also, you felt that replacing the headlights or asking for professional restoration services are much more convenient. Here are some of the advantages and disadvantages in using a headlight restoration kit.
Advantages
This is an inexpensive solution for discolored headlights. Buying a new headlight is very costly because headlights are expensive and you also need to pay a car detailer to install it for you. Getting a professional headlight restoration service will require you to pay for the products and tools that they're going to use plus you'll also have to pay for their labor.
It is easy to do and great for DIYers. Using a kit is a lot easier because they have all the basic items you need to start the restoration process immediately and the whole process does not require professional skills.
It helps maintain the original headlights. I mean as much as possible we want to keep the original parts of our car intact. We want everything original and we don't want anything replaced. Replacing car parts is just too expensive.
It restores the light output of the headlights. The light output from discolored headlights is significantly reduced putting our lives at risk on the road at night.
It keeps you safe on the road especially at night and in a bad weather. It is inconvenient and unsafe to drive at night without proper headlights. 
It extends the lifespan of the headlights. Most headlights will have to be replaced in a short span of time if not periodically restored or maintained. We recommend investing in a headlight restoration kit to maintain the look and maximum light output from the headlights.
The kits can be used repeatedly. You can keep using the kit until you have used up the polishing compound and sealant or until the buffing pad and sanding paper loose their grits.
It is a nature-friendly solution. It helps reduce the number of damaged headlights being thrown into the garbage pit. Also, most companies manufacture polishing compounds and sealants that are not harmful to the environment.
Disadvantages
It requires periodic maintenance. This is not a permanent solution but it will definitely help restore and prolong the lifespan of headlights.
OTHER WAYS TO RESTORE HEADLIGHTS
If you want the best outcome without spending too much, we recommend getting a headlight restoration kit.
If you are willing to spend more, we recommend hiring a professional car detailer to restore the headlights.
If you do not want to spend money at all, we recommend those Do It Yourself solutions using household products. For more details, click on the button below.